Personalized and Genomic Medicine (PMED) Graduate Certificate Program Overview
Build knowledge in an emerging field in medicine. The 100% online graduate certificate in Personalized and Genomic Medicine (PMED) from the University of Colorado Anschutz Medical Campus is designed to help you understand the genetic foundations of disease and treatment responses based on genetic data.
Personalized medicine uses multiple data sources, including clinical observations, imaging, -omics datasets (e.g., genomic, transcriptomic, epigenomic, metabolomic, proteomic data), and electronic health records to make decisions about a patient's prevention plan, diagnosis, and treatment plan.
Personalized and genomic medicine has the potential to transform healthcare, and professionals with graduate-level education in the field will be positioned well to participate in this evolving field.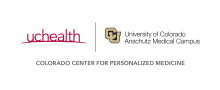 Program at a Glance
Degree Program:
Personalized and Genomic Medicine Graduate Certificate
Offered By:

PMED Program Details
The graduate certificate in Personalized and Genomic Medicine is a unique certificate program that can help you enter a niche in the healthcare field. Personalized medicine offers people customized healthcare and specific insights into genetic data that inform treatment responses and predict disease. You will learn about a new and evolving field of medicine, which you can apply to a wide variety of careers in the health sciences.
Most of the program is offered in an asynchronous format, which means you watch lectures and complete coursework on your own without having set login times. However, each course has 2-3 synchronous journal article discussions via live video chat.
Complete your 12-credit-hour graduate certificate in one year

Immediately apply what you learn to your current career context
Develop graduate-level knowledge and skills for research, clinical, and industry settings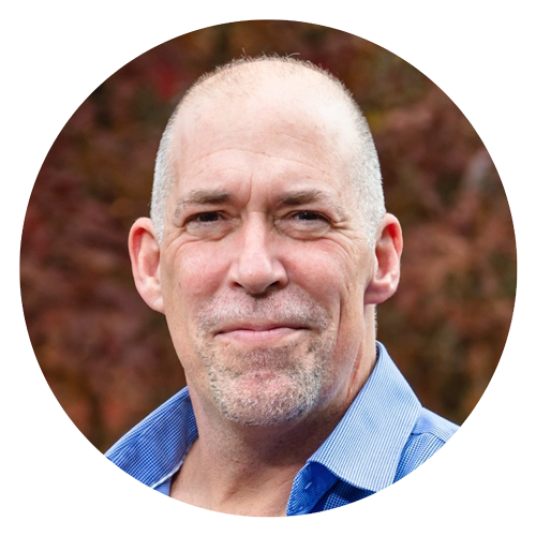 PMED Graduate Certificate Courses
PMED6010 Foundations in Personalized Health
This course introduces students to the field of personalized medicine and prepares students to integrate this field into a variety of health-related professions. Students will gain the foundational knowledge to successfully apply personalized medicine approaches to scientific research and clinical care.
PMED6110 Pharmacogenomics
This course introduces students to pharmacogenetics, which refers to how genetic factors influence drug metabolism and dosing. Students will gain the foundational knowledge to use pharmacogenetics in scientific research and clinical care.
PMED6210 Multi-omic Approaches in Personalized Medicine
This course introduces students to cutting-edge concepts, technologies, analytic methods, and databases for a wide-range of 'omics approaches that form the foundation of personalized medicine. Critical evaluation of literature utilizing 'omics methods for personalized medicine will also be emphasized.
Choose between:
PMED6410 Methods and Challenges in Observational Health Data Analysis
OR
PMED6910 Applications and Challenges in Personalized Medicine
Career Data
The fully online graduate certificate in Personalized and Genomic Medicine is ideal for students already working in the field of health sciences and can help students pursue work in genomics and/or personalized medicine. Additionally, students with undergraduate degrees in biological sciences are best prepared for the coursework in this certificate program.
Students with a foundation of knowledge in personalized and genomic medicine can utilize it in a variety of jobs and career settings, primarily in the health sciences. The following career paths are just a few examples.
Research associate
Sales / marketing
Lab technician
Education / teaching
Scientific writing
Outreach / public relations
Admissions Information
Applicants must hold a bachelor's degree with a minimum undergraduate GPA of 3.0 and be proficient in English language skills. Undergraduate studies in the sciences are highly encouraged. Students are admitted once per year in the fall semester. For admission consideration, you will be required to submit:
The online graduate school application
A statement of purpose
A résumé / CV
Driver's license / state-issued ID
Application fee
Official transcripts from all post-secondary colleges/universities 

Mail physical transcripts to:
University of Colorado Denver Graduate Admissions
Campus Box 163
PO Box 173364
Denver, CO 80217-3364
 
Email electronic transcripts to:
graduateadmissions@ucdenver.edu
The PMED graduate certificate program has no prerequisite testing requirements, including no GRE or GMAT.
There is a $100 application fee for the graduate school, but this fee is waived for applicants who attend one of the program's information sessions. Admission decisions are typically made in 4-6 weeks.
Completion Time
This 12-credit-hour online program can be completed in two semesters, on average, which means you can finish in one year. Courses are eight (8) weeks long.
Reach New Heights with a PMED Certificate
Find the support and flexibility you need to earn your PMED certificate from the University of Colorado Anschutz Medical Campus – 100% online. Our team is here to help you take the next steps and see the possibilities in yourself, your future, and your education.