Experience the CU Anschutz Difference
CU Anschutz offers world-class healthcare, health science, and public health programs with the convenience and flexibility of digital education options. That means you can earn an accredited degree in your desired field at a time and place that is right for you.
Designed to help you achieve your personal and professional goals, each program features the same academic standards, industry-experienced faculty, and engaging curriculum as the CU Anschutz campus. As an online CU Anschutz student, you will learn the valued skills employers demand, build lifelong connections, and equip yourself with the tools to unlock your potential.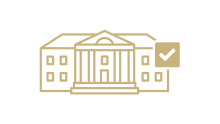 A World-Class Degree from the University of Colorado Anschutz Medical Campus
The University of Colorado Anschutz Medical Campus is the largest academic health center in the Rocky Mountain region at the forefront of transformative education, science, medicine and healthcare. Powered by state-of-the-art facilities and award-winning faculty, CU Anschutz has a dynamic vision for the future and is prepared to lead health discoveries and treatments that will transform Colorado and beyond.
$692M in Research Awards
The CU Anschutz Medical Campus was supported by millions of dollars in research awards in fiscal year 2022.
1,400+ Ongoing Clinical Trials
CU Anschutz is committed to continuing research that will impact our community and the greater healthcare industry.
#8 for Primary Care
University of Colorado School of Medicine 2024 Ranking
U.S. News & World Report
#26 for Research
University of Colorado School of Medicine 2024 Ranking
U.S. News & World Report