Hybrid Doctor of Physical Therapy (DPT) Program Overview
Help people recover their independence and improve their quality of life. The Doctor of Physical Therapy (DPT) program at the University of Colorado, offered by the University of Colorado Anschutz Medical Campus and the University of Colorado Colorado Springs (UCCS), prepares you for roles as a clinical practitioner, educator, researcher, administrator, consultant, or advocate with hands-on learning and instruction by award-winning faculty.
The University of Colorado DPT program has earned a reputation for excellence for more than 70 years and is now pleased to offer a new hybrid learning format. The hybrid program is offered mostly online with on-campus elements and in-person clinical experiences, giving you the flexibility to complete most of the coursework from your local community. The hybrid program is also ideal if you want to practice physical therapy in a rural healthcare setting. Students will be admitted once per year, and the program begins in June.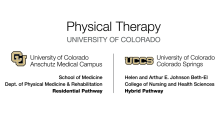 Program at a Glance
Degree Program:
Doctor of Physical Therapy
Offered By:

Doctor of Physical Therapy Program Details
The hybrid Doctor of Physical Therapy pathway begins with foundational courses in clinical anatomy, health and wellness, examination, evaluation, intervention, and professional development. Throughout the program, you will participate in hands-on, experiential learning through clinical experiences where you can practice working on a healthcare team and develop advanced skills.
Your doctor of physical therapy degree will help you make a positive impact on the health and wellness of the community where you practice. By the end of the program, you should be able to articulate and defend your clinical decision-making process in the examination, evaluation, management, and outcome assessment for a selected patient. After graduation, you will be eligible to take the National Physical Therapy Exam (NPTE) in any state.
The DPT's hybrid pathway is ideal for students who want the flexibility of mostly online learning with blended synchronous (in real-time) and asynchronous (on your own time) learning elements. With the hybrid format, students can complete most of the program online in their home environment but will be required to travel to The Hybl Center at the UCCS campus for 7-14 days of intensive lab immersion within each semester. Select clinical rotations may also be established in your home community, which means students with a specific interest in rural healthcare are considered ideal for this pathway.
Learning Outcomes
Learn to examine and evaluate physical therapy patients
Build on your existing knowledge of human anatomy, health and wellness
Understand how medical conditions and psychological and emotional issues impact patient care
Sharpen your teamwork skills as you practice in clinical experiences
Become a patient-centered practitioner who sees patients as whole people
Watch this helpful video to learn more about the hybrid Doctor of Physical Therapy program from UCCS & Anschutz Medical Campus.
100% of our DPT graduates were employed within 12 months after graduation since 2017.
Residential vs. Hybrid Pathway 
CU Anschutz and UCCS are academic partners within the CU System who provide a unified academic curriculum offered as a residential pathway in Aurora, Colorado, or a hybrid online pathway with some in-person requirements in Colorado Springs, Colorado. The UCCS hybrid pathway will share the same coursework and have the same graduation requirements at the residential pathway on the Anschutz Medical Campus.
The William J. Hybl Sport Medicine and Performance Center 
This state-of-the-art sport medicine and performance center integrates clinical services and undergraduate and graduate education and research. From altitude chambers to biomechanics labs, the center is equipped to train and develop students with excellence, in addition to providing high quality clinical settings. The Hybl Center provides services in orthopedic sport medicine, sports medicine primary care, physical and occupational therapy, imaging, athletic training, performance testing and assessment, fitness, and massage therapy.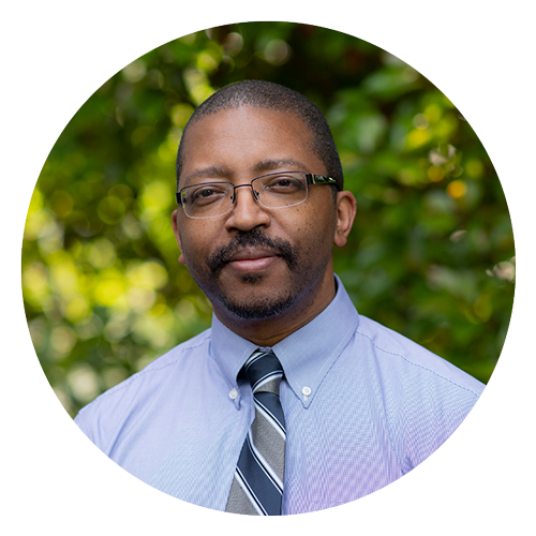 DPT Program Curriculum
The hybrid Doctor of Physical Therapy program is a blend of online classes, in-person labs, and clinical experiences. You will gain a foundation of essential knowledge in subject areas like clinical anatomy, intervention, examination and evaluation, health and wellness, and movement science. The clinical experiences allow you to apply your new knowledge as you practice managing a caseload and working on a healthcare team. The pathway also incorporates professional development and continuing education to help you grow as research expands our understanding within the field of physical therapy.
The Physical Therapy program will teach you to:
Deliver patient-centered clinical care
Apply clinical reasoning and decision-making skills
Use your knowledge to help people live active and independent lives
Work on a team and collaborate with others in your healthcare system
Provide safe, effective, ethical, and equitable care
With small class sizes (8:1 student to faculty ratio), you will receive personalized attention from faculty and develop advanced skills for your physical therapy practice.
Example Courses
DPTR 5151 Motor Control & Motor Learning 
This course presents the foundation of motor learning and control as it applies to optimal movement across the lifespan. Emphasis is on variables related to task composition, the environment and augmented information that enhance practice of motor skills. These principles are applied to physical therapist practice.
DPTR 5111 Exercise Science
This course will provide students with the current state of knowledge in the physiology of exercise. A systems approach will be used to provide a thorough understanding of the acute and chronic adaptations to exercise training, with an emphasis on the mechanisms underlying these adaptations.
DPTR 5501 Neuromuscular Conditions I
This course applies clinical decision-making frameworks for management of people with neurologic conditions with an emphasis on stroke and cerebral palsy. Clinical skills are taught for examination, evaluation and intervention across the lifespan and across settings. Evidence based practice and manual guidance are emphasized for intervention.
The Physical Therapy Program at University of Colorado is accredited by the Commission on Accreditation in Physical Therapy Education (CAPTE), 3030 Potomac Ave., Suite 100, Alexandria, Virginia 22305-3085  •  703-706-3245  •  accreditation@apta.org  •  http://www.capteonline.org. If needing to contact the program/institution directly, please call 303-724-2878 or e-mail vonelle.kelly@cuanschutz.edu.
On November 23, 2022, the Commission on Accreditation in Physical Therapy Education (CAPTE) of the American Physical Therapy Association (APTA) approved the Application for Approval of Substantive Change. Prospective students interested in this pathway can plan to apply in the PTCAS 2023-2024 cycle.
ACAPT Association Membership
The University of Colorado Physical Therapy Program is a member of the American Council of Academic Physical Therapy (ACAPT), a not-for-profit organization and leading voice in academic physical therapy that supports academic institutions dedicated to excellence in physical therapist education. We encourage faculty, clinical educators, academic administrators and students interested in pursuing teaching to check out acapt.org.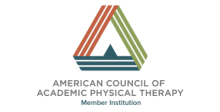 Physical Therapy Career Data
Physical therapy jobs are projected to grow 17% from 2021-2031—much faster than average—meaning your skills and knowledge in the field will be needed in the years ahead.¹ Physical therapists can work in several professional settings, including hospitals, clinics, nursing homes, professional sports, schools, and private practices.
As of 2021, the median pay for physical therapists in the United States was $95,620 per year or $45.97 per hour.² Additionally, southwest Colorado has one of the highest concentrations of physical therapy jobs among non-metropolitan areas in the United States.³
How to Become a Physical Therapist
To become a practicing physical therapist in any setting, you will need to earn a Doctor of Physical Therapy degree in a program accredited by the Commission on Accreditation in Physical Therapy Education (CAPTE), such as this program, and then pass a state licensure exam.
After licensure, you can also pursue a residency or fellowship program, which can help you further advance your skills by allowing you to focus on a specific area of your practice.
Tuition and Fees
At CU Anschutz, we strive to keep our tuition costs affordable so that you can get a world-class education that fits your budget. When you earn a degree, you're not simply getting a diploma — you're making a lifelong investment in yourself and empowering your future career. We know that affordability is an important factor, and that's why we're here to help you explore all of the options available to fund your education.
We can answer any of your questions about tuition and financial aid, help you take care of the paperwork, and make sure you're able to focus on reaching your goals. From financial aid and scholarships to tuition assistance programs, we'll work with you to find the best way to finance your degree.
Scholarships will be available for those who qualify. More information on scholarships for the hybrid Physical Therapy program is expected in September 2023.
Application Process
The hybrid Doctor of Physical Therapy pathway admits students once per year with applications opening June 2023 and closing October 1, 2023. Admitted students will begin the program the following June. Applications must be verified by the Physical Therapist Centralized Application Service (PTCAS) by November 3, 2023, and the verification process can take 4-6 weeks. Program interviews will take place in January.
We require two (2) letters of reference from people who know you well, with the exception of family, friends, and clergy. The application process also requires you to write essays for the PTCAS and the University of Colorado.
For more information about the application process and associated fees, prerequisites, eligibility and more, visit the Application Information page.
Must be completed through a regionally accredited institution prior to the start of orientation in late May.
Note: Prospective applicants who attend quarter-based institutions typically need to complete all degree/prerequisite requirements by the end of the winter term (as spring quarters often continue into mid-June).
Qualified applicants have a cumulative GPA of 3.0 or higher (based on all course attempts).
Applicants with a minimum GPA between 2.7 and 3.0 may still be considered for admission only when there is evidence of a significant positive trend in grades over time (evidenced by a last 60-credit GPA of greater than or equal to 3.5), strong grades in courses like anatomy and physiology and upper-division sciences, and there are other unique circumstances or characteristics the applicant brings forward through their application during the admissions process.
GRE is no longer required for admission.
Score of 80 on the Test of English as a Foreign Language (TOEFL) internet-based test or a total score of 6.5 on the International English Language Testing System (IELTS) academic test.
If you are an international student or a student who completed a bachelor's degree outside of the U.S., you must also provide a World Education Services (WES) transcript evaluation including the line-by-line course evaluation, cumulative GPA and the U.S. equivalent degree. Please contact PT.Admissions@cuanschutz.edu to inquire about additional considerations.
Per CU Anschutz COVID-19 Vaccination Policy, all new students, employees, badged affiliates, etc. are required to be fully vaccinated prior to their start date. Read more about the vaccine requirement here.
Completion Time 
The hybrid pathway of the DPT program can be completed in 2.5 years. This program is rigorous, and we strongly recommend that you secure enough financial aid to support yourself through school. The time commitment for a full-time DPT program is approximately 40-60 hours per week, which means you should carefully consider employment opportunities, especially during the first year.
Take the Next Step
Find the support and flexibility you need to earn your Doctor of Physical Therapy degree at the University of Colorado. Our team is here to help you take the next steps and see the possibilities in yourself, your future, and your education.
Rise to new heights. Start today by filling out the form on this page.
Frequently Asked Questions (FAQs)
Fall courses: 16 weeks
Spring courses: 20 weeks
Summer courses: 11 weeks
Each cohort in the hybrid Doctor of Physical Therapy pathway will be no more than 40 students.
The hybrid campus is located at the University of Colorado Colorado Springs (UCCS) with faculty and staff from the UCCS Helen and Arthur E. Johnson Beth-El College of Nursing and Health Sciences and the CU School of Medicine at Anschutz Medical Campus. The primary DPT lab spaces are based at the UCCS William J. Hybl Sports Medicine and Performance Center (Hybl Center) in Colorado Springs, Colorado.
Professionals currently working in the physical therapy industry
Undergraduate students in health science fields
Personal trainers
Military, active or veteran
Massage therapists
College-level athletes
Students complete the 116 credit-hour hybrid DPT pathway at UCCS in 2.5 years.
Yes. Students in the DPT hybrid pathway will have access to UCCS on-site facilities, amenities, and additional resources at UCCS during immersion sessions and other program-related visits to the campus.
The DPT program is affiliated with more than 500 clinical sites located throughout Colorado and the United States. Student choice for clinical placements increases as you progress from the first year to the final year. The clinical education team ensures that program requirements for clinical education are met through the placement process for each clinical education experience. In the hybrid pathway, you may have the opportunity to complete some of your full-time clinical experiences near your area of residence.

International sites are not available for clinical education experiences. Although the program appreciates the value of international experiences, international clinical education sites may not have the same physical therapy and licensing standards as those in the United States and cannot always meet the program's specific objectives for each clinical education experience. Therefore, all clinical experiences must be completed in the United States. You may have other options for international experiences as an elective, as an optional activity through campus organizations, or after completion of your DPT degree.
All classes will be held in a virtual classroom. You will have weekly live class times when you will meet with faculty and your fellow classmates to review material (synchronous). On your own, you will watch videos, review case studies, and read course material (asynchronous).
All students will be required to attend approximately two (2) on-campus lab immersions (5 to 10 days in duration) per semester throughout the course of the program. All students will also complete 34 weeks of full-time clinical education and four (4) weeks of integrated clinical education during the program within a variety of clinical education settings.